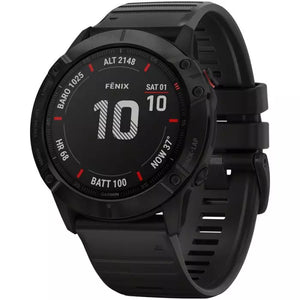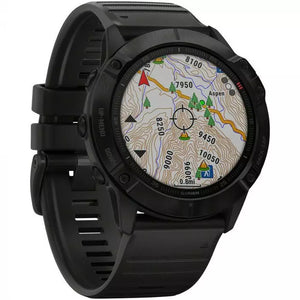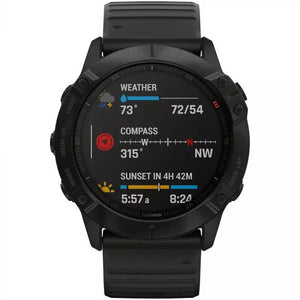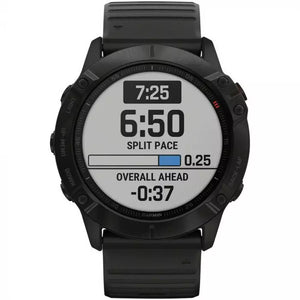 Push new limits and explore new challenges — while adding mapping, music, intelligent pace planning and more to your workouts with the fēnix 6X selection of premium smartwatches.


It's your body. Know it better with wrist-based heart rate1 and Pulse Ox2.


Battery life doesn't limit you. Get up to 21 days between charges in smartwatch mode.


Don't just run harder. Run smarter with grade-adjusted pacing guidance.


Ski bums, rejoice. Check out preloaded maps for 2,000 resorts.


Run and ride. It's what you do. Tracking all your stats — it's what we do.


Why bring your phone when you can sync music from your streaming services.