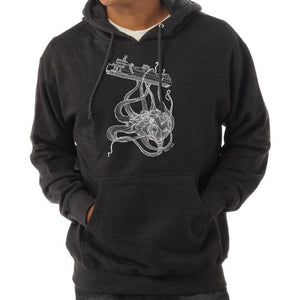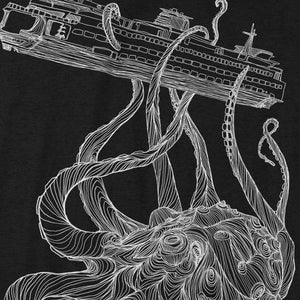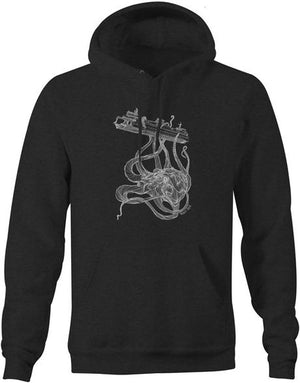 Product Description:


The 'Kraken' tee makes you consider what lurks in the depths of Puget Sound. This octopus means business and the Washington State Ferries are on the receiving end. 

Product Details:
Cotton / Polyester Blend - Midweight Fleece
Jersey Lined Hood
Screenprint Graphic
Product Fit:
This is our standard fit pullover. Featuring a cotton/polyester blend that is the perfect midweight fleece. A slightly slimmer profile through the waist makes for just the right fit.