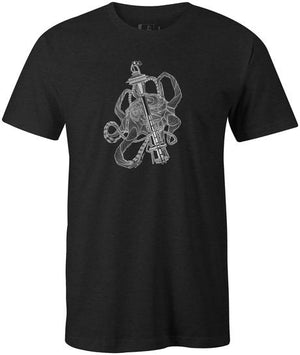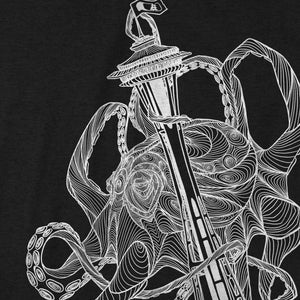 Product Description:
The 'Kraken Space Needle' t-shirt makes you consider what lurks in the depths of Puget Sound. This octopus means business and the iconic Seattle Space Needle is on the receiving end. Inspired by one of the top selling PNW t-shirts ever. From Northwest Riders. Art by Matt Lu.
Product Details:
60% Cotton / 40% Polyester - 4.3 oz
Printed on our Northwest Riders Classic Blend T-shirt
Screenprint Graphic
Printed on our soft and great fitting 60-40 tee in heather colorways.
Product Fit:
This is our slim fit, 60/40 blend midweight t-shirt. The slimmer profile makes for a great fit and drapes nicely while not being too tight. The 4.3 ounce cotton/polyester blend is super soft and lighter weight.